Hot Stone Massage
Warm, smooth, precise. A firm favourite at spas worldwide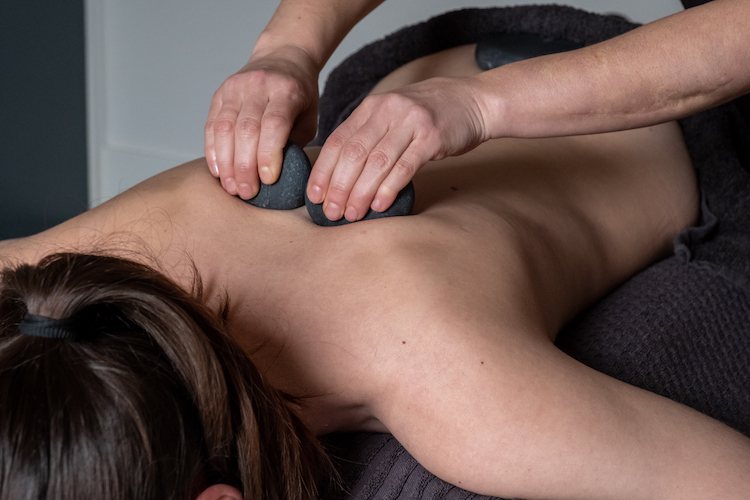 The use of hot and cold stones for massage dates far back into ancient history, going back several thousand years. The modern day use of hot stones in massage therapy can be credited to Mary Nelson with the introduction of LaStone Therapy back in 1993. Since then, hot stone massage has swept the world to become one of the most popular treatments within the spa and beauty sectors, and is considered as one of the staples of many specialist massage therapy centres in the UK. It is thought that hot stone massage may amplify the many benefits and effects of massage therapy.
At Massage Matters Clinic, we use smooth basalt stones in our treatments as they retain heat easily. The stones are heated in specialised stone heaters and are kept in warm water until required. Our skilled therapists use the stones to create the most profoundly relaxing treatments for those looking to chill out, as well as deep tissue massage for those who like firmer pressure in their treatments. 
Duration: Bookable for 60 to 90 minutes
Therapists: Michelle, Leia
Opening Hours
Mon: 11.00am - 9.30pm
Tue: 7.00am - 9.30pm
Wed: 9.00am - 3.30pm
Thurs: 7.00am - 6.00pm
Fri: 8.30am - 9.30pm
Sat: 7.00am - 9.30pm
Sun: Closed
All appointments booked in advance, give us a call if you need to.
"A very professional set-up, lovely treatment rooms and plenty of parking."