Effective, established massage & physical therapy
Massage Matters Clinic has been based in Thame, Oxfordshire for over 35 years.
What we do
Massage treatments for everything: sports and exercise, injuries, postural issues, pain, stress and anxiety. As importantly, we provide massage simply for relaxation.
What to expect
A questionnaire if it's your first time with us; a physical assessment; we always provide massage therapy and, sometimes, a few exercises to take home too!
How to book
We only provide treatments at our Thame clinic. You can easily make a booking online, or call our office to speak to our lovely Sandra on 01844 212022, 8am-8pm seven days a week.
Rest assured
Our massage therapists are highly trained, fully qualified, properly insured, and thoroughly nice people! Learn more about them on our therapists page.
Massage and soft tissue treatments
Massage during pregnancy
The Fantastic Foot Treatment
Massage for those with cancer
"The hydrotherm bed was a lovely touch and the ambience was just right with quiet and relaxing music. We specified the target areas of aches/pains prior, and it was a very enjoyable experience which was not painful!"
Sciatic and referred pain
Sports injuries
Postural problems
Recovery from surgery
"I've been three times, each occasion with a different practitioner and every time I've always had a wonderful experience. John, Tom and Leia provided immediate pain relief, gave practical usable advice and were great people. Highly recommended."
At Massage Matters Clinic, you can purchase a relaxing gift of time for a friend or loved one with one of our experienced therapists. Our gift vouchers can be bought for a treatment of 30, 60 or 90 minutes.
The simplest way to do this is to call our office number on 01844 212022 where our receptionist, Sandra, will take payment over the phone and arrange for your voucher to be dropped off at our Thame massage clinic, to be collected by you at your convenience.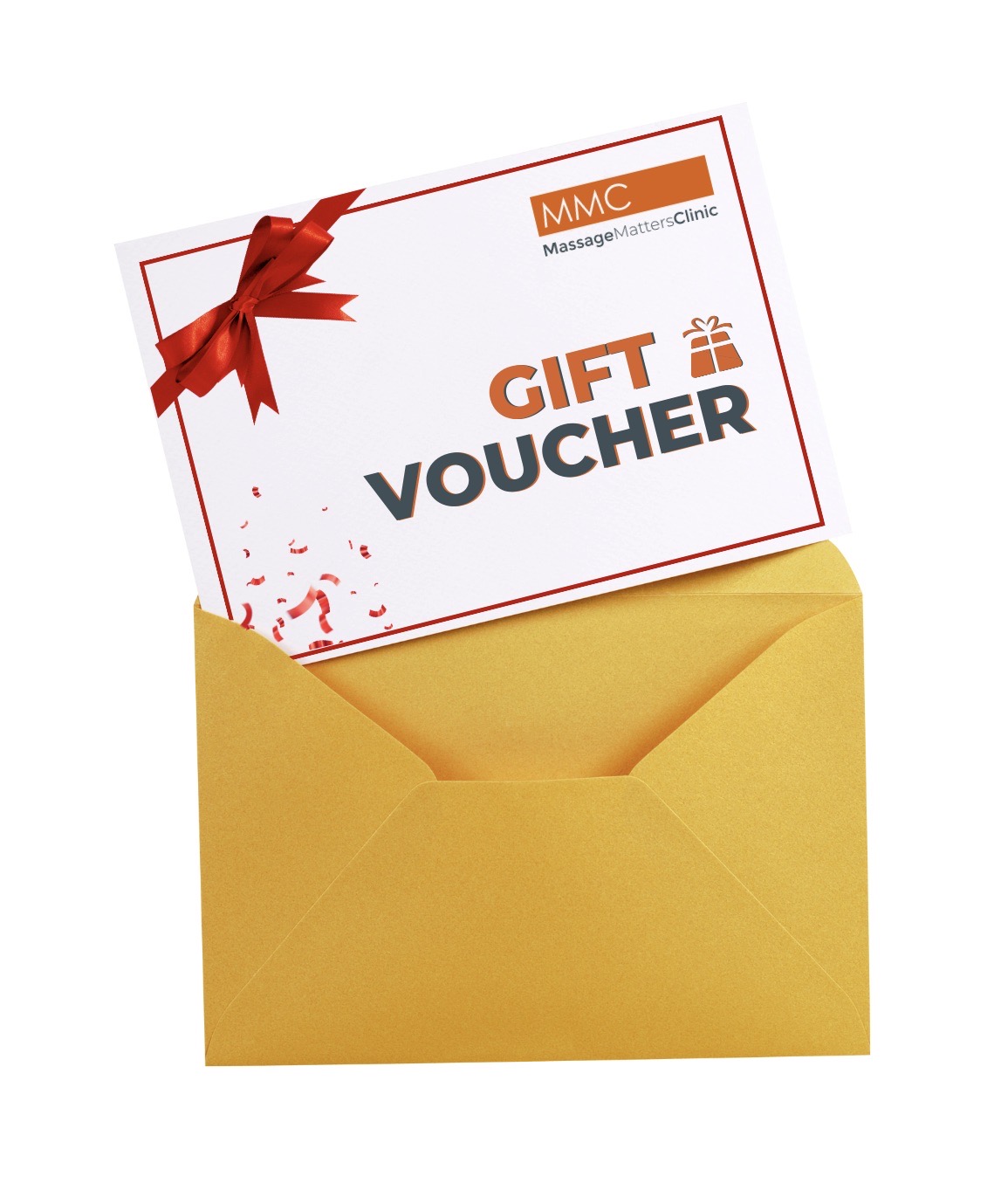 Opening Hours
Mon: 11.00am - 9.30pm
Tue: 7.00am - 9.30pm
Wed: 9.00am - 7.00pm
Thurs: 7.00am - 6.00pm
Fri: 8.30am - 9.30pm
Sat: 7.00am - 9.30pm
Sun: 10.00am - 4.00pm
All appointments booked in advance, give us a call if you need to.
"A very professional set-up, lovely treatment rooms and plenty of parking."