Deep Tissue Massage
Massage that will release trigger points, stretch and remodel fasica, loosen tight muscles, mobilise joints and restore homeostasis (balance).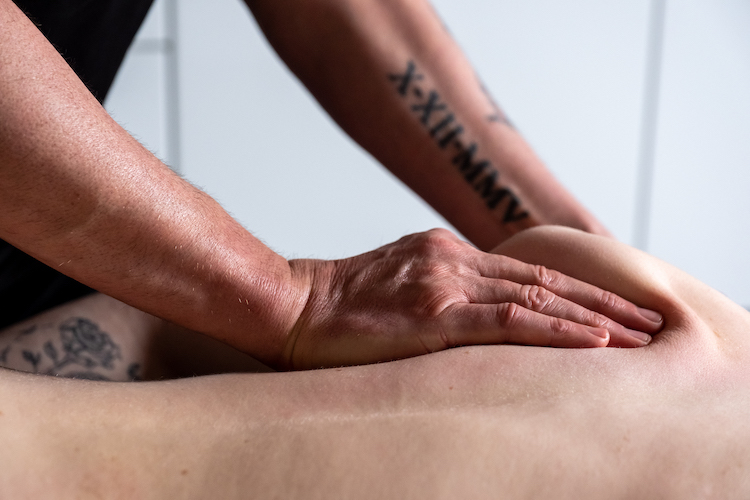 At MMC we offer a personalised approach, as each of us has different needs.
Our deep tissue massages have been designed to release the effects of chronic (long-term) postural problems and pain. A deep tissue massage will provide greater mobility, and reset that tight 'stuck' feeling which is all too pervasive in our modern lifestyles.
Decades of experience in treating people from many walks of life has allowed us to perfect a personalised approach that is unique to every individual. Each massage is distinct; your deep tissue massage will depend upon how you lead your life and what your needs are. Central to this is our client consultation process, during which we'll have a friendly, informal chat with you to figure out what your needs are and why an issue might be occurring. We work in a collaborative way, so please do expect to be seriously listened to and to feed in to the process and outcome.
Duration: Bookable from 30 to 90 minutes
Therapists: John, Tom, Hannah, Stephen
Opening Hours
Mon: 11.00am - 9.30pm
Tue: 7.00am - 9.30pm
Wed: 9.00am - 3.30pm
Thurs: 7.00am - 6.00pm
Fri: 8.30am - 9.30pm
Sat: 7.00am - 9.30pm
Sun: Closed
All appointments booked in advance, give us a call if you need to.
"A very professional set-up, lovely treatment rooms and plenty of parking."