Head and Face Pain
Our head and face massages will unlock any tightness and tension you have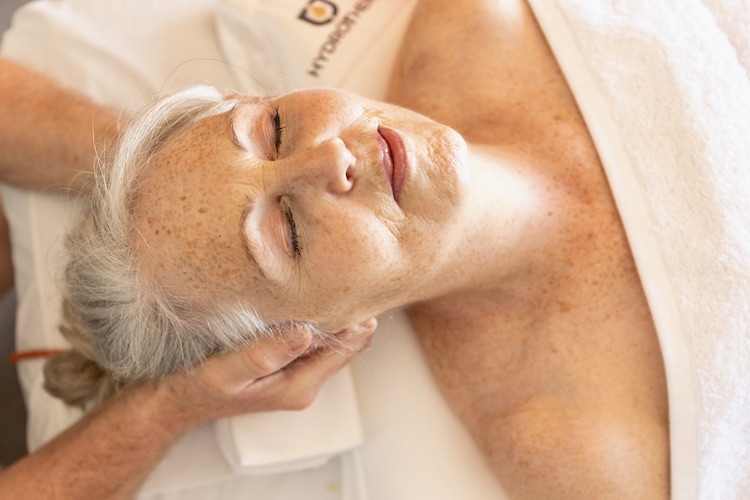 There can be many causes of pain in both the face and head and it is important to first seek medical attention from your GP if you are worried about something. However, we often treat people who suffer with discomfort in this area who have already explored the typical medical route.
Our massage treatments can offer an alternative when there seems no obvious answer. Many of us suffer with pain as a result of tension, stress, and postural habits brought on by work routines or a lack of physical movement, strength, or stretch work. Believe it or not, even the way you breathe can have an effect the tightness and discomfort around your upper neck! Equally, tight facial muscles and fascia, sometimes a result of tensing our faces for too long, can produce problems. As is so often the case with the body, no one area is isolated from the other.
Typically, a head and face massage treatment at MMC can involve muscular & fascial release work from the upper thoracic (central/upper back) muscles, through to the cervical (neck) muscles, and into the sub-occipital area at the back of the head. Each of these areas, if over-tight or too weak, can cause pain to occur. Likewise, the fascial and muscular connections from the neck through to the scalp and face can cause problems. Sometimes releasing these structures can ease or eliminate ongoing pain and discomfort.
This is also a deeply soothing, relaxing area to have massaged and it is well worth booking a massage if you are simply looking to unwind.
Duration: Bookable from 30 to 60 minutes
Therapists: All therapists
Opening Hours
Mon: 11.00am - 9.30pm
Tue: 7.00am - 9.30pm
Wed: 9.00am - 3.30pm
Thurs: 7.00am - 6.00pm
Fri: 8.30am - 9.30pm
Sat: 7.00am - 9.30pm
Sun: Closed
All appointments booked in advance, give us a call if you need to.
"A very professional set-up, lovely treatment rooms and plenty of parking."