Hip Pain
Healthy hips are essential to pain free movement. Massage can help to maintain them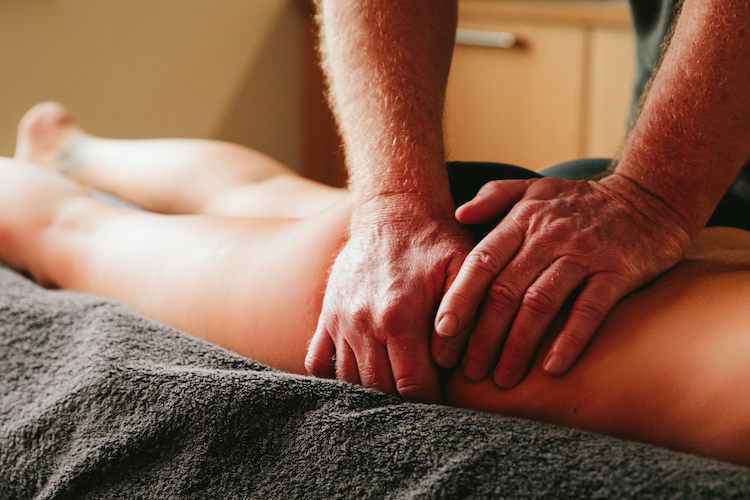 Tired, sore, and aching hips are more commonplace than you'd think. Sometimes this stems from overdoing it at the gym or during exercise, other times it can be the reverse, many of us simply spend too long sitting down. During a remedial massage treatment, we often find that the hips need special attention.
The muscles at the hip are essential for both the stability and health of your back and for your ability to get around. For example, a major job of the upper hip muscles is in stabilising your body to stop you falling as you bend forwards, backwards, and sideways. At the same time, other muscles in the area provide you with the power you need to walk, run, and jump.
At MMC, a hip massage often involves the release of various muscles attaching in and around the hips, including the gluteal muscles – yes, your bum – which are essential for so much of what we do. Part of the process may involve an identification of the muscles most in need of treatment, an assessment of strength or flexibility, some special orthopaedic tests, stretch work and, of course, massage.
Healthy, functioning hips are essential to pain-free movement and to longevity as you age, a fact which is often not realised. It's worth booking a session with us if you feel you need some help and advice.
Duration: Bookable from 30 to 90 minutes
Therapists: All therapists
Opening Hours
Mon: 11.00am - 9.30pm
Tue: 7.00am - 9.30pm
Wed: 9.00am - 3.30pm
Thurs: 7.00am - 6.00pm
Fri: 8.30am - 9.30pm
Sat: 7.00am - 9.30pm
Sun: Closed
All appointments booked in advance, give us a call if you need to.
"A very professional set-up, lovely treatment rooms and plenty of parking."