Hydrotherm Relaxing Massage
Relax and reconnect. The warming cushions of water will support you whilst the soothing massage rejuvenates you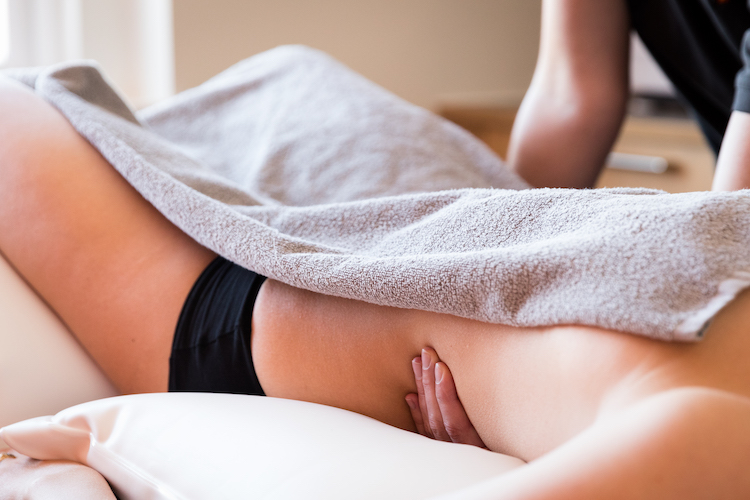 Hydrotherm is a truly unique style of massage. You'll lie face up for the entire treatment, on top of two gently heated cushions filled with warm water. From here, your MMC therapist will be able to access all the key areas of your body, front and back, weaving together a massage experience that will leave you feeling so utterly relaxed you'll just want to slump on to your sofa.
The massage techniques used are similar to a 'traditional' Swedish-style treatment, and can be dialled up or down in terms of pressure.
Don't worry, the treatment can still release your muscles if that is what you need. Your massage can involve a targeted release of specific muscles. Just have a chat to your MMC therapist if you have any specific problem areas.
Hydrotherm massage possesses all of the benefits of a typical 'Swedish' massage, with the added advantage that your body will be supported by soothing warm cushions of water, allowing you to completely switch off.
Duration: Bookable from 30 to 90 minutes
Therapists: All therapists
Opening Hours
Mon: 11.00am - 9.30pm
Tue: 7.00am - 9.30pm
Wed: 9.00am - 3.30pm
Thurs: 7.00am - 6.00pm
Fri: 8.30am - 9.30pm
Sat: 7.00am - 9.30pm
Sun: Closed
All appointments booked in advance, give us a call if you need to.
"A very professional set-up, lovely treatment rooms and plenty of parking."