Injury Management
Our skills and knowledge have helped many people recover from injury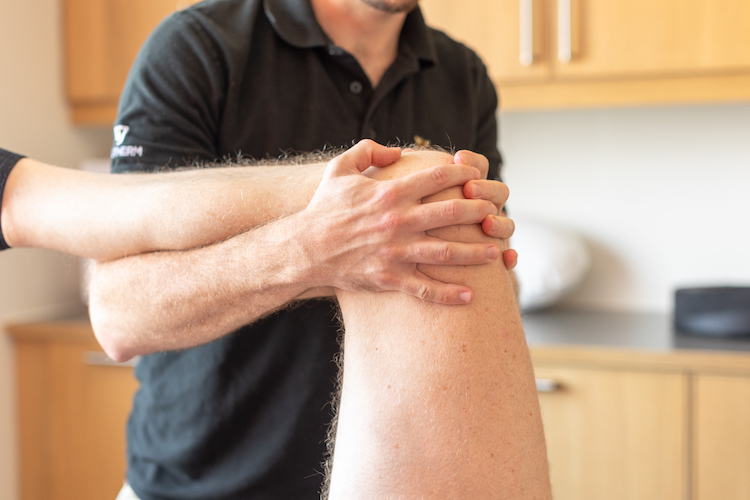 At MMC, we've treated or assessed everything from acute-phase (short term) cruciate ligament ruptures to intermediate-term back, neck and shoulder injuries, to chronic (long term) postural issues. Our methodology involves treating the pain and dysfunction if we can, but, as importantly, identifying the cause and talking through possible next steps for you to self-treat.
We follow a gold standard of assessing your needs, known as H.O.P.S: History, Observation, Palpation and Special tests, to get a sense of how you feel, assess any relevant soft tissues, and to understand the level of discomfort for you. The orthopaedic 'special tests' allow us to assess the functional integrity of specific muscles, ligaments, tendons and joints. The majority of any treatment involves hands-on physical manipulation to soft tissues, and we will likely ask you to take a few stretches of strengtheners home with you. 
We take our referrals process very seriously. Not every issue can be solved by our skills alone and so we have carefully chosen specific individuals – physios chiropractors, osteopaths, movement teachers, and personal trainers, should one be needed to help you get better.
Having one of our remedial therapists check over any issues or injuries is a valuable first step on the road to recovery. Always give us a shout if you are unsure, we're always happy to chat over the phone!
Duration: Part of a deep tissue or sports massage
Therapists: John, Tom, Hannah, Stephen
Opening Hours
Mon: 11.00am - 9.30pm
Tue: 7.00am - 9.30pm
Wed: 9.00am - 3.30pm
Thurs: 7.00am - 6.00pm
Fri: 8.30am - 9.30pm
Sat: 7.00am - 9.30pm
Sun: Closed
All appointments booked in advance, give us a call if you need to.
"A very professional set-up, lovely treatment rooms and plenty of parking."