Lower Back Pain
Lower back pain has become almost synonymous with daily life. Massage can help, reducing pain and promoting mobility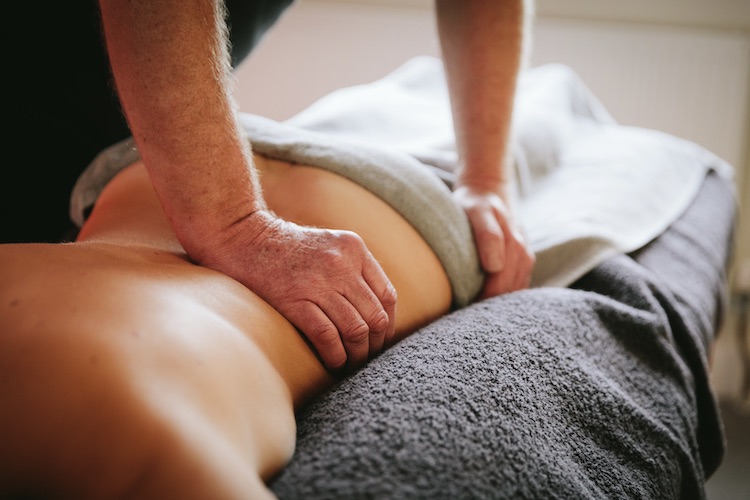 Lower back pain can be painful and destabilising. It can appear seemingly out of nowhere, and can leave us with a feeling of sudden vulnerability. It is also probably the most common problem that we treat here at Massage Matters Clinic.
N.I.C.E. (the national Institute for health and care excellence) estimates that 60% of the adult population will experience back pain during their lifetime, this peaks for those between 41 and 50 years of age. There are numerous causes of back pain and the key to success is to work out if the pain is "causal" such as a fall, strain or twist to the lower back, or symptomatic such as a lumbar disc pathology, sacroiliac dysfunction, or quadricep and hamstring issue.
You can expect our therapists to ask for further information about how the pain came on, where, physically, it is most noticeable, the types of action that make it feel worse or improve it, and your exercise and lifestyle background. If your problem is muscular then there is a very good chance that we will be able to help you.
With modern lifestyles as they are, so many of us place strain into our backs as part of a daily routine. It's well worth having the occasionaly lower back massage to improve flexibility, mobility, and to help avoid injury.
Duration: Bookable from 30 to 90 minutes
Therapists: All therapists
Opening Hours
Mon: 11.00am - 9.30pm
Tue: 7.00am - 9.30pm
Wed: 9.00am - 3.30pm
Thurs: 7.00am - 6.00pm
Fri: 8.30am - 9.30pm
Sat: 7.00am - 9.30pm
Sun: Closed
All appointments booked in advance, give us a call if you need to.
"A very professional set-up, lovely treatment rooms and plenty of parking."