Stretch Work
Flexibility is a key component of pain-free health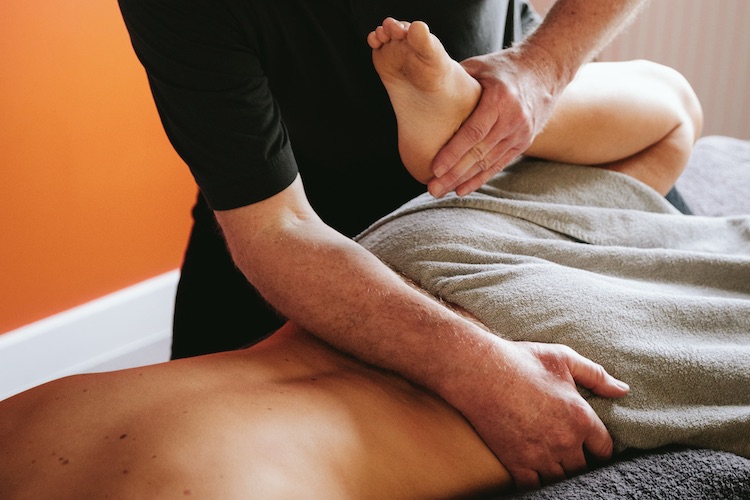 Anyone who has ever experienced tight muscles will appreciate the benefits of stretch work. At the very least, you'll have experienced a few moments in life when everything just seems to tighten up a little, perhaps because of exercise or too many hours spent deskbound. On the other hand, sometimes it can be quite a challenge to tell where it comes from!
At MMC, one of the first steps in our process is to identify whether you have any tight muscles that need releasing. This often requires an understanding of your case history – exercise habits, work postures, previous injuries, and other physical habits. We may also take you through a few orthopaedic muscle tests. Finally, we'll palpate (press) the area to give us some extra insight.
Once we've identified which of your muscles require stretch work, we'll use our anatomical knowledge and skills to provide you with targeted stretches, this might be part of a wider hands-on massage treatment or may be given to you as stretch "homework" to take away. Our knowledge of muscular and soft tissue anatomy is what gives us the ability and confidence to properly assess. We'll take into account the origin/insertion of the muscle (where it attaches to/from), the job of the muscle, which direction the muscle fibres run, and how it relates to other muscles both locally and for specific movements.
Finally, we may consider the type of stretch that needs to be applied, such as maintenance or developmental, or even more specialised PNF or MET stretches.
Duration: Part of a deep tissue or sports massage
Therapists: John, Tom, Hannah, Stephen
Opening Hours
Mon: 11.00am - 9.30pm
Tue: 7.00am - 9.30pm
Wed: 9.00am - 3.30pm
Thurs: 7.00am - 6.00pm
Fri: 8.30am - 9.30pm
Sat: 7.00am - 9.30pm
Sun: Closed
All appointments booked in advance, give us a call if you need to.
"A very professional set-up, lovely treatment rooms and plenty of parking."